American DJ INNO-COLOR-BEAM-LED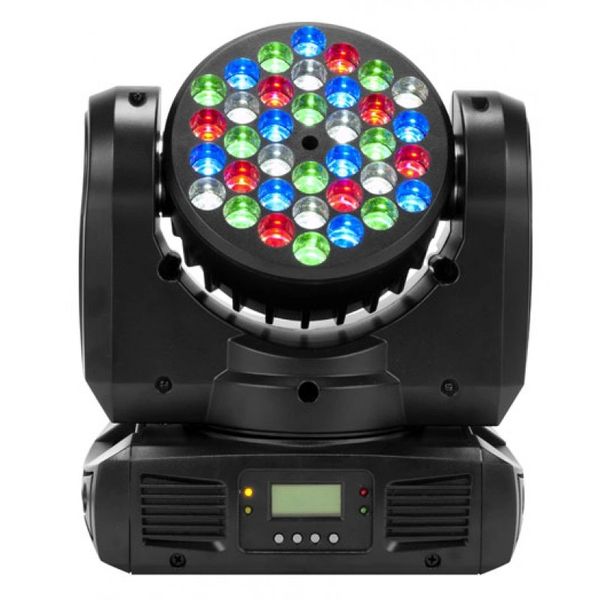 American DJ INNO-COLOR-BEAM-LED
Light show production and designers love the Inno Color Beam LED Moving Head for its high performance and quality of design. This unit's CREE LEDs are long lasting and take your show to new heights. The unit's lightweight (13lbs) and compact build make it great for anyone on the move with a busy schedule. It won't get in your way and it will light up the night with style, panning 630-degrees and tilting 220-degrees.

The ADJ Inno Color Beam LED offers plenty of professional features so you're always able to create a unique presentation. The Inno Color Beam LED has sound active mode that contains loads of exciting built-in programs to create instant light shows. Non-DMX users can use the easy-to-use UC3 Controller to operate this fixture with ease.
The Inno Color Beam LED offers a moving head fixture that gives a hard-edge beam that produces incredible light that's sought after by designers and enthusiasts. With such functionality and quality it's no wonder why this Inno Color Beam sets the standard.