American DJ LED Color Tube LED effect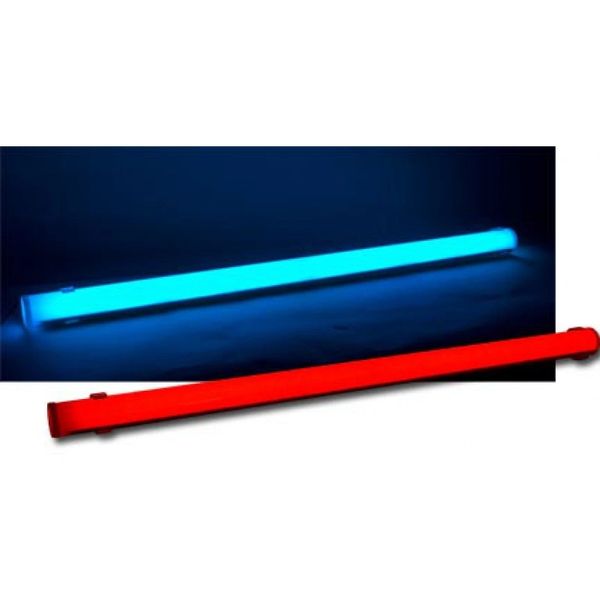 American DJ LED Color Tube LED effect
From birthday parties and night clubs to holiday lighting and mobile entertainers, American DJ's Color LED Tube is one of those products that have many uses. With it's low power consumption and the fact that it generates no heat, it would be a perfect product to use as an architectural light or for decoration in a room. Each Tube includes an inferred wireless remote to change the colors, brackets for wall mounting and a base to stand it vertically if you so wish. The Color LED Tube lighting effect is best with multiple devices but what isnt good in multiples? The LED Color Tube has 96 Bright LEDs that are rated for 30,000 hours. ADJ's LED Color Tube basically pays for its self over time so why wait, get yours today!

Specifications
40-inch/ 1000mm LED Color Tube with UV-resistant polycarbonate tubing

96 Bright LEDs (32 Red, 32 Green, 32 Blue)

30,000 Long Life LED Technology

15 Exciting LED Colors plus White

Rainbow color effect

Each unit includes one easy-to-use wireless remote to control: Manual Color Change; Auto Color Change; Flash; Rainbow Effect; Slow to Fast Color Strobing; On/Off

Includes AC power supply, two wall mounting brackets and base to stand LED Color Tube up vertically

Power Consumption: 6W

Dimensions (LxWxH): 40"x2"x2" / 1016x50x50mm

Weight: 2 lbs. / 1 kgs.