Pioneer XDJ-AERO-K Wireless DJ System - black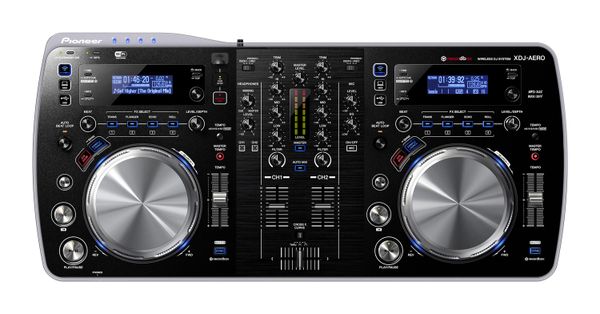 Pioneer XDJ-AERO-K Wireless DJ System - black
Performance functions of "XDJ-AERO" can be controlled simultaneously using iPad, iPhone and iPod touch that installed rekordbox™ by Wi-Fi. Also DJ play can be enjoyed using music stored in each of these devices (Max four devices). Likewise, the same operations are also possible with the Android OS version of this application. In addition, the included "rekordbox™" music management software for DJ play enables DJing with music stored inside Mac and Windows PC*1.

The combined structure of two players and a mixer means users can DJ with this device alone. The mixer part is equipped with ports for the connection of external hardware such as CDJ players and turntables, etc., so it can also be used as an independent 2-channel mixer.

A combination of JOG controls with effects enables a wide range of arrangements and mixes using music and built-in sound sources with a simple control.

With a USB port (Type A) on the top panel, DJ mixes can be recorded directly to USB storage devices. Recorded DJ mixes are stored in WAV format for listening on smartphones, tablets and PCs.

For more details visit: http://pioneerdj.com/english/products/djsystem/xdj-aero.html