American DJ INNO-COLOR-BEAM-Z19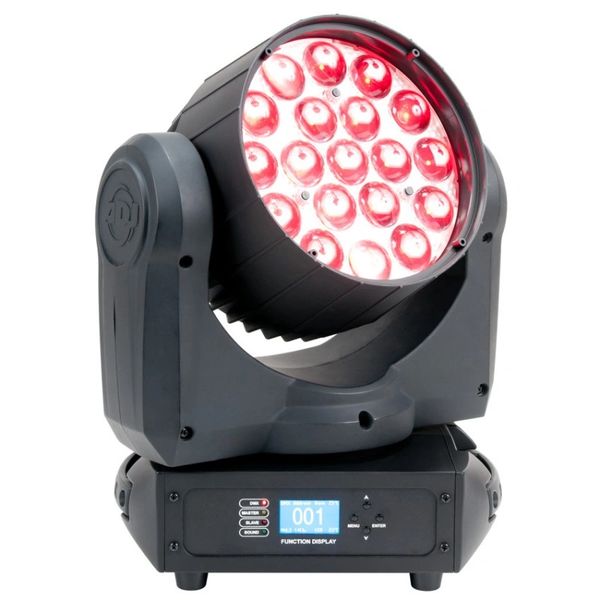 American DJ INNO-COLOR-BEAM-Z19
The ADJ Inno Color Beam Z19 is a professional LED Moving Head fixture features motorized zoom allowing users to change the beam angle from10 to 60 degrees via DMX controls. Add the extremely versatile Inno Color Beam Z19 to your lighting set up no matter what your next show is - perfect for clubs, theaters, churches, concert productions and lighting professionals! This fixture offers 19x 10W RGBW Quad Color Osram LEDs that will keep the party going for 50,000 hours. 


With its quick speed and built-in light shows, the Inno Color Beam Z19 brings pure lighting excitement to any venue. This fixture offers a wide range of professional features that let you customize your light show for the venue, music, and mood; Including electronic dimming, 64 built-in color macros, and pan/tilt reverse mode for contrasting movement when units are linked together. The ADJ Inno Color Beam Z19 fixture allows up to 5 fixtures (120V) or 11 fixtures (230V) to be power daisy-chained using IEC connector cables. The variable degree beam angle allows for increased creativity and versatility. Made from the highest quality components, this product will be the perfect addition to lighting production application.
Specifications
 High Output LED Moving Head Wash with motorized zoom

 Nineteen RGBW Quad Color (4-IN-1) Osram Ostar LEDs

 Motorized Zoom: 10 ~ 60-degree beam angle

 3 Operational Modes: Sound Active, Show Mode, & DMX Controlled

 14 DMX channels

 64 Built-In Color Macros

 Electronic Dimming: 0% - 100%

 Pan/Tilt Inverse Mode for contrasting movement when fixtures are linked together

 Fast Pan Tilt Movement

 Pan: 540-degree; Tilt: 220-degree

 16-Bit Fine Pan/Tilt control

 4-Button DMX LCD menu with 180° Inverse View mode

 Stepper motors with micro stepping

 Includes Omega bracket for truss mounting

 3-pin and 5-Pin XLR In/Out

 Fan cooled

 Electronic Strobe/Pulse effect; random strobe slow to fast

 PowerCON AC In/Out on rear to daisy chain power 

  (up to 5 Inno Color Beam Z19's @ 120V and 11 Inno Color Beam Z19's @ 230V )

 Light Source: 19 x 10W High Output Osram Ostar LED's

 Long Life LED (Rated at approximately 50,000 hrs)

 Multi-voltage Operation: 100-230V, 50Hz/60Hz 

 Power Consumption: 245W

 Dimensions (LxWxH): 13" x 7.5" x 15.75"/ 329 x 188 x 395mm

 Weight: 21 lbs. /9.5 kg.