American DJ Micro Image RGB mini laser effect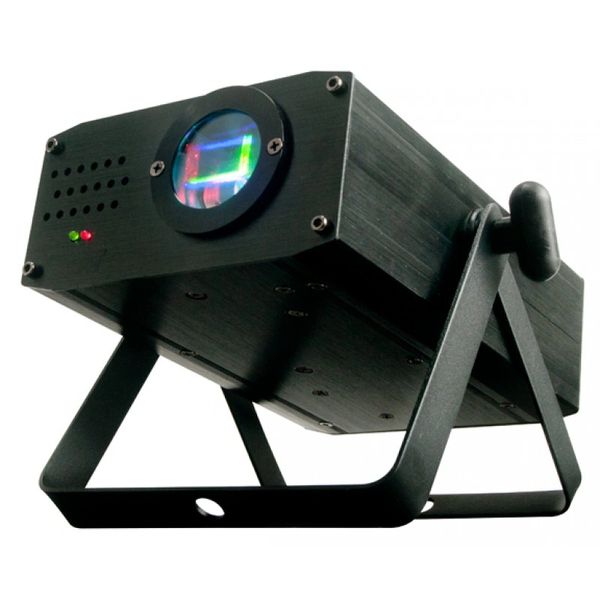 American DJ Micro Image RGB mini laser effect
When people imagined the future one of the key aspects of their imaginings involved lasers. In this modern era we have the technology to make lasers a part of our world in ways they could never imagine. Be apart of this future with the Mini Laser RGB from ADJ. Party goers and festival junkies these days carry an affinity for lights, lasers, geometrical patterns, and anything and everything psychedelic; the Micro Laser RGB provides all of these in one small device. You'll be amazed by all the new features you'll be able to bring to your light show productions with the Mini Laser RGB, and so will your crowd. Create a futuristic atmosphere that party goers aren't soon to forget, with a light show entertainment unit that will have heads turning. Light up any night with geometric laser light with the safe, easy, and portable Micro Laser RGB by ADJ.

Specifications
Unique mini laser that projects red, green and blue geometric patterns
25 geometric patterns can be projected over a dance floor, ceiling or wall
15 Dynamic built-in programs
Compact case design
2 operational modes: Auto Mode (built-in programs), or Sound Active Mode
Built-in programs can be changed with a push of a button on the unit or from the RF wireless remote
Dual bracket yoke allows fixture to be hung or set on the ground
Complies with FDA standards
Sound Active
Adjustable speed knob on rear (slow to fast)
Adjustable microphone sensitivity knob on rear
Fan cooled
Red Laser: 80mW (650nm) Red laser
Green Laser: 30mW (532nm) Green laser
Blue Laser: 60mW (445nm) Blue laser
Includes UL Listed multi-voltage power supply: AC 100V~240V, 50/60Hz
Includes RF Wireless Remote Control [Auto/Sound Control; Black Out; Pattern Change (R, R+G, G, G+B, B, R+B, R+G+B and Random); Show (15 dynamic laser shows)]
Power Consumption: 15W
Complies with FDA standards
Dimensions (LxWxH): 7.25" x 5" x 2.5" / 179 x 125 x 62mm
Weight: 4 lbs. / 1.5 kg.