American DJ UV Panel HP 160W UV panel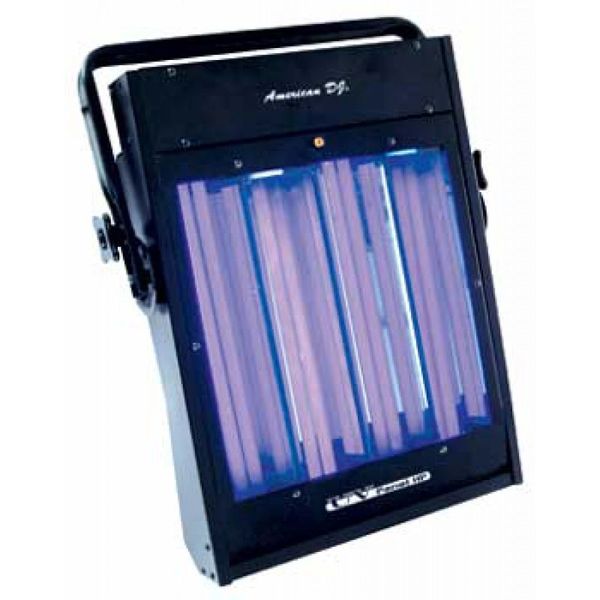 American DJ UV Panel HP 160W UV panel
The ADJ UV Panel HP has a wide range of fluorescent UV that it throws over a wide area. With low power consumption and 800 hours of lamp life it was built to be a long lasting device. This lamp includes an on/off switch and a very convenient hanging bracket. Its output is so high that it's great for large venues or clubs.
This can even be used for special effects productions. If you want to produce amazing shows then this is another piece you need for your performance. Wow your audiences with amazing shows that keep them coming back for more. Take it to the next level with this UV Panel HP.
Experience the quality and high performance that ADJ offers with this lamp, we know you'll love it. Use it in creative ways to make everything you in your show unique. Become the best at what you do by adding this lamp to your performance toolbox.
Specifications
800hr. Lamp Life
High-powered 160W UV panel in a compact, low profile case
Throws large amounts of fluorescent UV over a wide area
On/off switch
Includes hanging bracket
Low power consumption
Lamp: 4x 40W LL-UVP40, 800 hr. long life
Dimensions (LxWxH): 4.25" x 16" x 23"
Weight: 24 lbs. / 10.8 kgs.