Antari W-515D wireless fog machine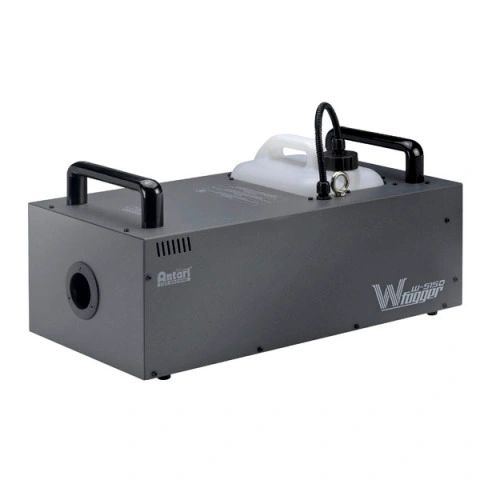 Antari W-515D wireless fog machine
W-515D is an upgraded version of W-515 and will be available starting March 2015.
It features all the strengths from the W-Series, with onboard W-DMX to make it complete wireless.
The new designed piping system with electronic controlled solenoid valve, removes remaining fluid provides clear burst without excess fog, also extends the heater lifespan expectancy.
1.   Built-in Wireless DMX
2.   Upgrade piping system with electronic control valve
      a. Provide clear burst without excess fog
      b. Clear remaining fluid to prevent heater clog
3.   Auto sense frequency
6.   Opto-electronic fluid sensor
Specification
» Voltage : U.S. version : 120 Volt
                  Europe version : 230 Volt
                  U.K. version : 240 Volt
                  Japan version : 100 Volt
» Power Consumption:1,500 W
» Output:20,000 cu.ft. / min
» Initial Heat-Up Time:10 mins
» Fluid Consumption Rate:120 ml/ min
» Tank Capacity:6 liters
» Control Options:On-Board Control Panel,Wireless Remote,DMX,W-DMX
» Control Feature:Timer, Volume
» Remote Included:W-1 Wireless Remote
» Connections:DMX 3+5 pin XLR , Neutirk PowerCon
» Weight:14 Kg
» Dimensions (mm):L 561   W 278   H 186
» Liquid Used:Antari FLR / FLG Liquid