Digiflex Tourflex 20' Patch cable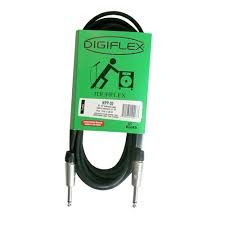 Digiflex Tourflex 20' Patch cable
Professional Touring Series instrument cables have the perfect mix of proven high quality and ruggedness to withstand the rigours of professional touring.
A 20 gauge centre core with 41 strands of pure copper ensure a clean signal with a wide frequency response. A double shield design blocks noise and eliminates handling noise that can plague cheap cables. Neutrik X Series slim connectors ensure a reliable connection every time.
Also available with custom labeling (additional costs will apply).