Fostex PM0.5D Personal Active Speaker System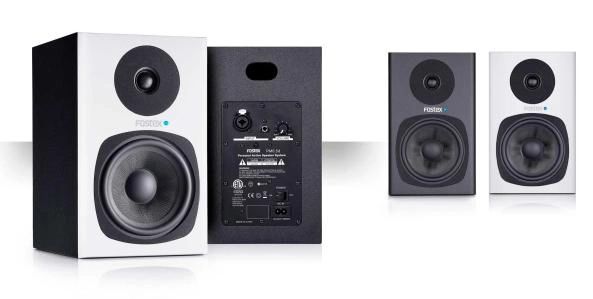 Fostex PM0.5D Personal Active Speaker System
The compact new Fostex PM0.5d is a successor of the to the popular PM0.5n.

Driven by new high efficiency 35W (LF) and 23W (HF) high efficiency digital amplifier and with completely re-designed woofer and tweeter drivers, this attractive bookshelf speaker is set to be every bit as successful as its predecessor.

Constructed from quality materials and with a professional quality matt finish to the front baffle, the PM0.5d is available in a choice of Black or White finish. 

In Detail
Newly designed 5-inch fiber glass cone woofer and 3/4-inch silk dome tweeter drivers

Driven by high efficiency digital amplifier of 35W (LF) and 23W (HF) output power

Quality matt finished front baffle with a choice of two colors (black and white)

2 x inputs; TS phone and RCA pin

Energy saving function complying with European ErP directives

Glossy beauty box package
- See more at: http://www.fostexinternational.com/docs/products/PM0.5d.shtml#sthash.2qHdUHQC.dpuf

Important ordering information: 2 speakers in one box. Must be ordered in multiples of 2.
**Price is per pair.