Pioneer PLX-1000 Professional turntable (black)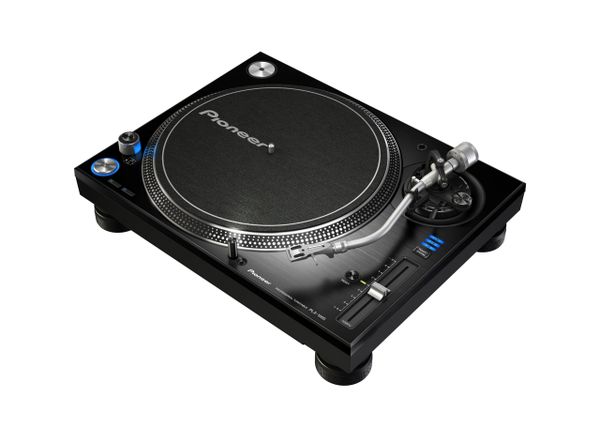 Pioneer PLX-1000 Professional turntable (black)
Building on expertise accumulated over many years as the top international manufacturer of DJ equipment, Pioneer has carried out an in-depth investigation into turntable users' needs in order to produce a user-friendly control layout. This makes it possible to enjoy intuitive DJ play without ever losing your way.

Thanks to its high-torque direct drive system, the "PLX-1000" provides stable rotation that can withstand use in venues such as clubs, achieving starting torque of at least 4.5kg·cm and reaching the fixed rotation speed within just 0.3 seconds (at 33 1/3 rpm).

he variable width of tempo can be selected from ±8%, ±16% and ±50%, and these wide-ranging tempo controls expand the possibilities of DJ play. Also, simply pressing the "RESET" button instantly reverts to the fixed rotation speed at ±0%.

For more details, visit: http://pioneerdj.com/english/products/turntable/plx-1000.html